IT'S A SIMPLE PROCESS
Utilize all the benefits of mobile devices: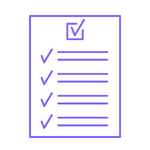 Easily record and submit data through a convenient protocol
Manage stocks by scanning and updating actions in real time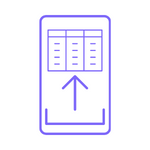 Upload scanned handwritten tables to your account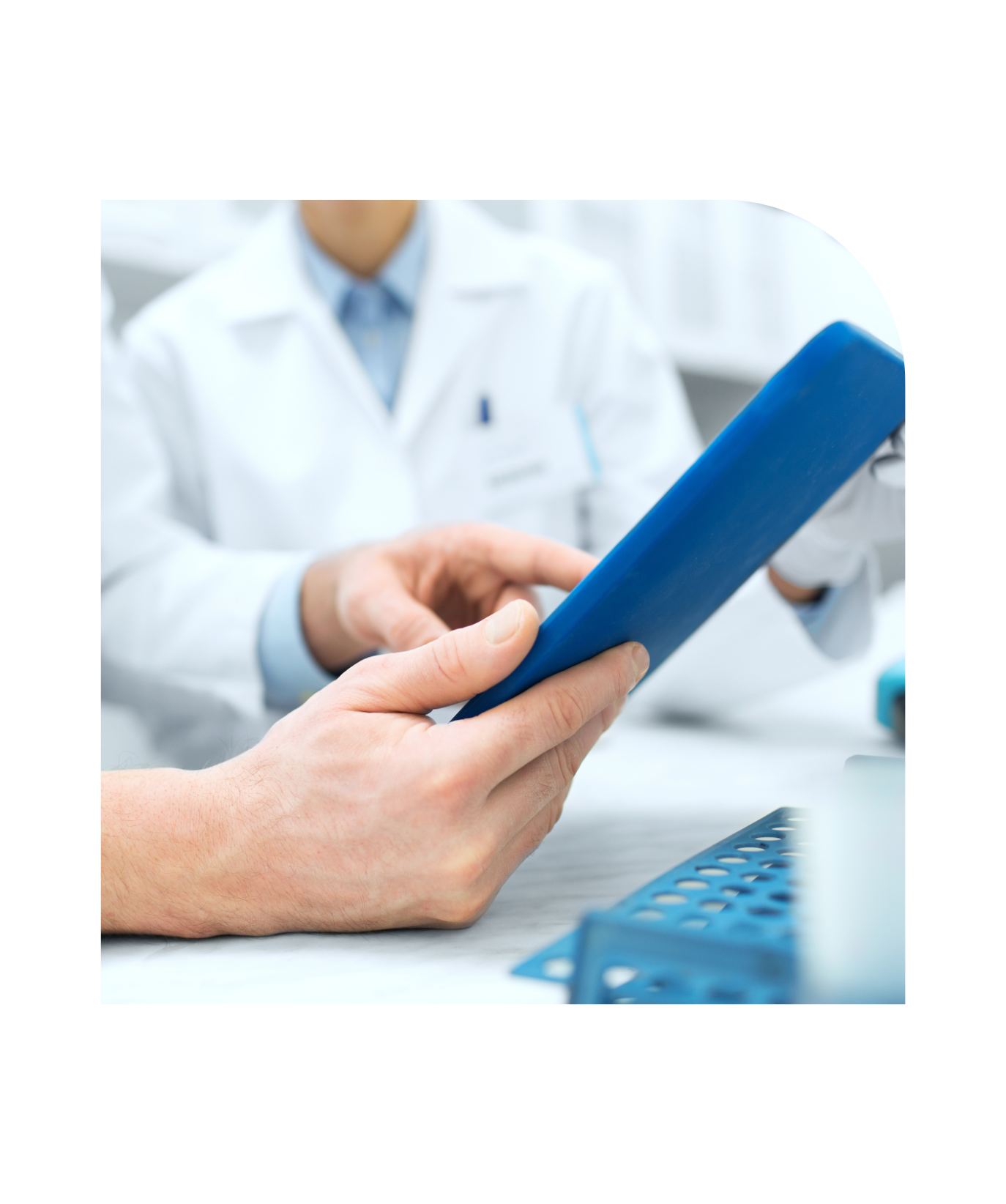 Labhandy accompanies you to the bench or the hood
Designed for streamlining and simplifying repetitive tasks or activities in remote or hard-to-reach locations

Pre-made protocols serve as templates for these tasks

Allows for easy start of experiment recording in real-time and data sent straight to your account

Saves time and ensures consistent, well-organized experiments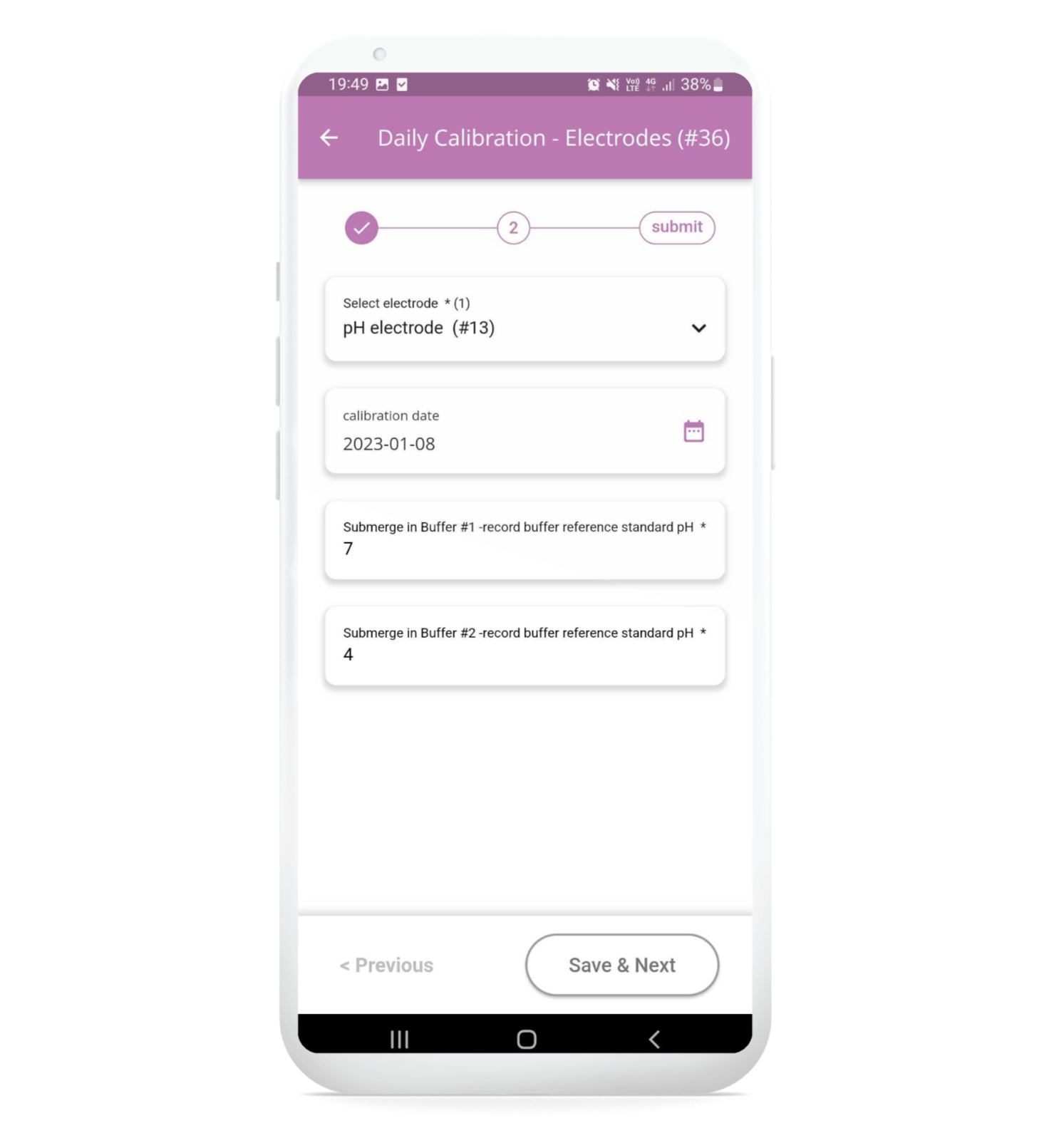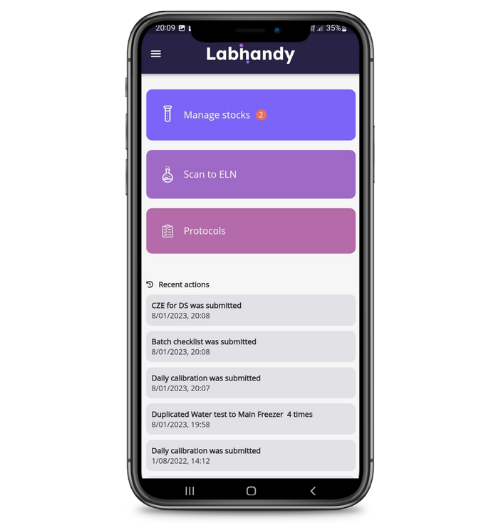 Do Science on Your Mobile Device
Step away from the lab computer without sacrificing accuracy by:
Displaying protocols on phones and tablets.

Recording data directly into Labguru wherever you are.
Display protocols on mobile devices. Save the time wasted transcribing protocols and information, and avoid losing or altering data. Boost accuracy and eliminate experiment repetition.
Manage Stocks Easily
Manage your samples and stocks from any location using your mobile device
Streamline your stock management process.

Manage stocks and samples in a laboratory, manufacturing floor, or greenhouse.

Easily update and track stocks on the go with the use of mobile devices.
Scan one or more stocks with Labhandy

Access a list of all scanned items

Record actions such as:

Updating consumption

Changing storage locations

Duplicating stocks

Inputting new owners